| | | |
| --- | --- | --- |
| | 8888500062 | |
Nashik City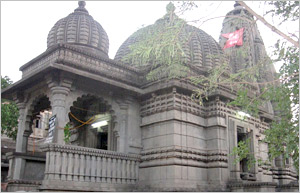 Nashik is deemed "the third most industrialized city of Maharashtra after Mumbai and Pune", mainly due to extensive industrial development in recent times. In Maharashtra, "Nashik" is situated at a distance of approximate 200 km from economic capital of country Mumbai (Bombay) as well as 202 km from Pune.Nashik, which has been referred to as the "Wine Capital of India" or as India′s Napa Valley is located in the Western Ghats, on the western edge of the Deccan peninsula on the banks of the Godavari. It is claimed to be the fastest growing city in Maharashtra. Nashik has prospered the most in the past 20 years. .

Nashik is one of the world's holiest Hindu cities. Kumbh Mela is held here once in 12 years along with four other cities in India. Lord Rama along with Lakshmana and Sita spent 14 years of his exile at Tapovan near Nashik. The city came under the rule of Mughal in 16th century and was renamed Gulshanabad. It is also noted for its participation in freedom struggle. Freedom fighters like Veer Savarkar and Anant Kanhere were born in Nashik.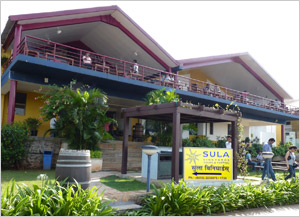 Known for its beautiful and picturesque surroundings, flourishing valleys, Nashik is home to many vineyards and orchards. Today, Nashik is rated as one of India's fastest growing cities. The city saw a fast uplift of development from 2002 with malls, infrastructure, educational institutions etc. Nashik is known for its pleasant and cool climate, picturesque surroundings, high standard of living, greenery and well-developed infrastructure. Auto majors such as Mahindra & Mahindra, BOSCH and Original Equipment Manufacturers (OEMs) such as VIP, Samsonite, CEAT etc. have their plants here and have spawned a huge network of auto component suppliers and engineering ancillary services. It is also a pharmaceutical hub with presence GlaxoSmithKline and Fem. In recent years, Nasik has also carved a niche for itself as India's "Napa Valley" and locally established wine brands such as "Sula" and "Zampa" have attained international acclaim.


Modern efforts are on to promote the growth of an export-oriented rose farming and wine industry in the district. It is home to an important thermal power plant (Eklahare) and a National Treasury Printing Press (India Security Press at Nashik Road). There are five "Industrial Zones" in the Nashik area and its outskirts (Satpur, Ambad, Sinnar, Igatpuri and Dindori). Nashik has a number of sugar mills. It is also chief exporter of white onions and pomegranates.

To know more about this vibrant city please visit www.nashik.com


® Registered Trademark "Nirman" used under license from N. L. Poddar
Copyright © 2018 Niwas Properties (I) Pvt. Ltd. All rights reserved

Hosted by Visual Solutions




Disclaimer: This website is under updation/ reconstruction. The Contents including brochures and marketing collateral displayed/provided on this website are solely for informational purposes and is not intended to constitute an offer or solicitation. It is Artistic impression /Schematic representation of the project shown on this site and is indicative of how the unit can be used. No furniture/s or accessories shown in the visuals are provided with the unit/tenement/apartment. This web site material does not constitute an offer and / or contract of any type between the Developer/Promoter/Owner and the recipient, all intending purchaser/s in this project shall be governed by the terms and conditions envisaged under The Real Estate (Regulation and Development) Act 2016. Nothing on the website should be misconstrued as advertising, marketing, booking, selling or an offer for sale or invitation to purchase a unit in any project by the company/firm. The company/firm is not responsible for the consequences of any action taken by the viewer relying on such material/information on this website.

Please contact our Sales Team at PHONE NUMBER :- 8888883257 / 8888883294 / EMAIL ID: sales@nirman.co.in for the updated sales and marketing information and collaterals.